Why Just Read About History When You Can Relive It!
"Second Panzer's Dover Battle" TBA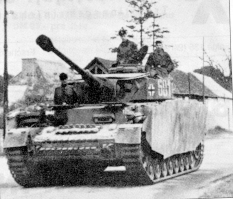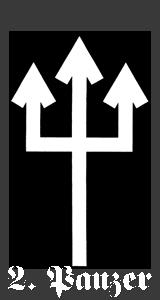 A Panzer IV commanded by Leutnant Bachmann from the 6th company Panzer Regiment 3 on its way to the invasion front June, 1944. Leutnant Bachmann was later wounded and then captured in the Normandy fighting.

The contents of this web page in no way should be interpreted as being sympathetic or apologetic to the "Third Reich" or to Nazi thought.The 2. Panzer Division is a member of the Tactical Studies Group (TSG), a non-political organization intended solely for the purpose of public education, and personal recreation. We are W.W.II reenactors and we portray a German Panzer Division. The TSG is not a militia, military, or political organization. We do not endorse, or tolerate the political or anti-Semitic philosophy of any past or present fascist organizations. Members of 2nd Panzer and the Tactical Studies Group are prohibited from membership in any fascist, para-military, or militia organizations. Members are also strictly forbidden from engaging in any activity that can be interpreted as public support of these organizations. Members have been, and will be, ejected from both organizations for violation of this rule.
About our Hobby
We are military collectors and historians interested in recreating World War II battles. We dress in uniforms of the W.W.II period (usually reproductions). We also use WWII equipment and weapons. The firearms use blank ammunition or in some cases they are gas firing reproductions (usually the cannons and sometimes the machine guns).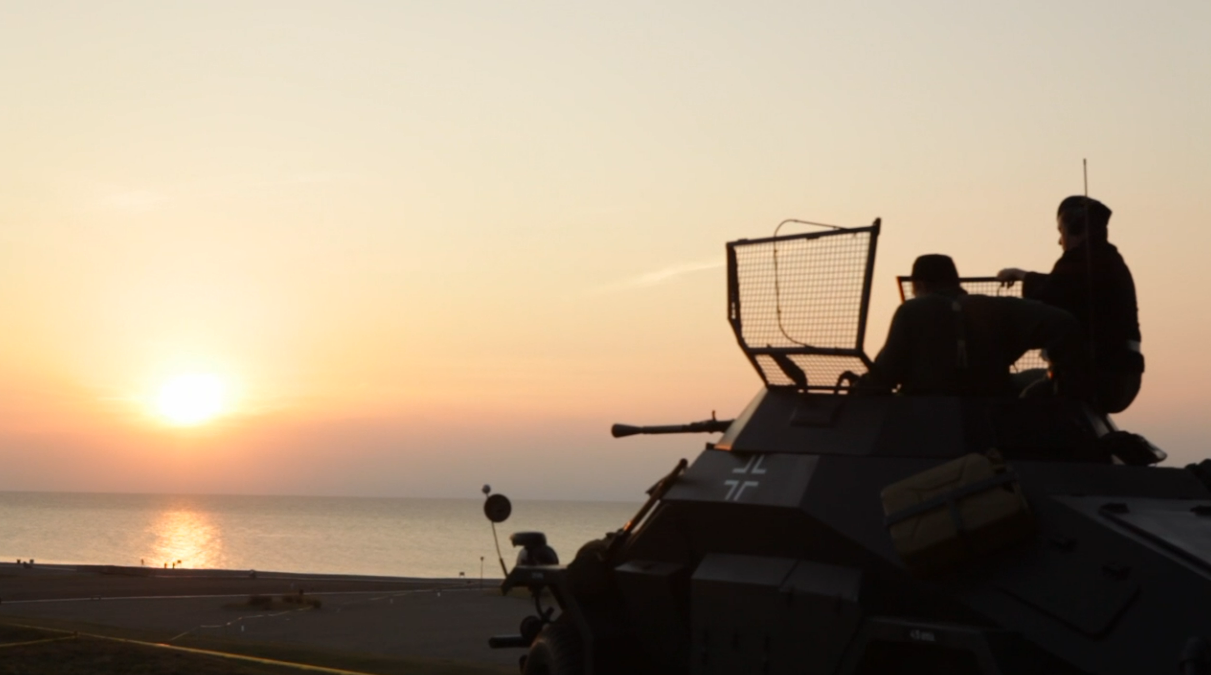 Battles
We reenact  public and tactical battles. Public battles are usually at air shows, city festivals, museums, etc. They are staged battles designed to educate the public about W.W.II.
Tactical battles are held for reenactors by reenactors. These battles take place on large tracts of land (army bases, boy scout camps, etc.). This is where we have the most fun. Scenarios are set up and we fight battles as they were fought in W.W.II
Most of our members live in the following states: Ohio, Michigan and Pennsylvania. Consider joining if you live in or near one of those states, unless you can travel.
 Movies
We have been on the History Channel in Honor Deferred and in 4 feature length movies, Saints and Soldiers, Horrors of War, Brothers War and Normandy (just released).
Second Panzer Division Weapons, Vehicles and Equipment
Our heavy weapons and vehicles currently include:  
Sd. Kfz. 222 armored car;
FT 17 tank turret bunker;
Motorcycle sidecar;
Bunker;
Mines and a Wien 41 Mine detector;
Pf 22 Pionierhandkarren (a combat engineer's hand cart);
8 cm mortar Granatwerfer 34;
kleiner Flosssack (small assault raft);
Various small anti-tank weapons (Panzerschreck, Panzerfaust);
We also have various small arms (MP-40's submachine gun, K-98's, G-43's, MG-42)
We are currently restoring:
1 Flammenwerfer 41 (Flamethrower)
Questions? Comments? Send your e-mail here...
Black and white photos were taken from the Mitteilungsblatt of the Kameradschaft der Wiener Panzer-Division. Published with permission. The sketches, BW and color, were taken from a series of children's books published during WWII, in Germany.  Unless otherwise credited all material Copyright (c) Matthew Gajkowski 1998-2004. All rights reserved.  
This is the Original Web Page of the 2nd Panzer Division.